One hour giveaway #14058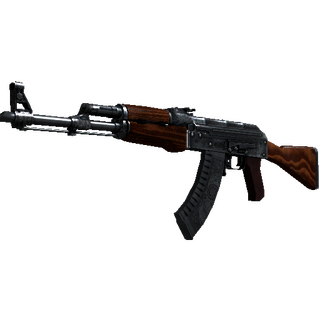 AK-47 | Cartel (Field-Tested)
5.64 $
Gandalf / Xibiu Lavô

Chance: 1.56%

Gandalf / Xibiu Lavô

Chance: 1.56%

Gandalf / Xibiu Lavô

Chance: 1.56%

Gandalf / Xibiu Lavô

Chance: 1.56%

Gandalf / Xibiu Lavô

Chance: 1.56%

Gandalf / Xibiu Lavô

Chance: 1.56%

Gandalf / Xibiu Lavô

Chance: 1.56%

Gandalf / Xibiu Lavô

Chance: 1.56%

Gandalf / Xibiu Lavô

Chance: 1.56%

Gandalf / Xibiu Lavô

Chance: 1.56%

Gandalf / Xibiu Lavô

Chance: 1.56%

Gandalf / Xibiu Lavô

Chance: 1.56%

Gandalf / Xibiu Lavô

Chance: 1.56%

Gandalf / Xibiu Lavô

Chance: 1.56%

Gandalf / Xibiu Lavô

Chance: 1.56%

Gandalf / Xibiu Lavô

Chance: 1.56%

Gandalf / Xibiu Lavô

Chance: 1.56%

Gandalf / Xibiu Lavô

Chance: 1.56%

Gandalf / Xibiu Lavô

Chance: 1.56%

Gandalf / Xibiu Lavô

Chance: 1.56%

Gandalf / Xibiu Lavô

Chance: 1.56%

Gandalf / Xibiu Lavô

Chance: 1.56%

Gandalf / Xibiu Lavô

Chance: 1.56%

Gandalf / Xibiu Lavô

Chance: 1.56%

Gandalf / Xibiu Lavô

Chance: 1.56%

Gandalf / Xibiu Lavô

Chance: 1.56%

Gandalf / Xibiu Lavô

Chance: 1.56%

Gandalf / Xibiu Lavô

Chance: 1.56%

Gandalf / Xibiu Lavô

Chance: 1.56%

Gandalf / Xibiu Lavô

Chance: 1.56%

Gandalf / Xibiu Lavô

Chance: 1.56%

Gandalf / Xibiu Lavô

Chance: 1.56%

Gandalf / Xibiu Lavô

Chance: 1.56%

Gandalf / Xibiu Lavô

Chance: 1.56%

Gandalf / Xibiu Lavô

Chance: 1.56%

Gandalf / Xibiu Lavô

Chance: 1.56%

Gandalf / Xibiu Lavô

Chance: 1.56%

Gandalf / Xibiu Lavô

Chance: 1.56%

Gandalf / Xibiu Lavô

Chance: 1.56%

Gandalf / Xibiu Lavô

Chance: 1.56%

Gandalf / Xibiu Lavô

Chance: 1.56%

Gandalf / Xibiu Lavô

Chance: 1.56%

Gandalf / Xibiu Lavô

Chance: 1.56%

Gandalf / Xibiu Lavô

Chance: 1.56%

Gandalf / Xibiu Lavô

Chance: 1.56%

Gandalf / Xibiu Lavô

Chance: 1.56%

Gandalf / Xibiu Lavô

Chance: 1.56%

Gandalf / Xibiu Lavô

Chance: 1.56%

Gandalf / Xibiu Lavô

Chance: 1.56%

Gandalf / Xibiu Lavô

Chance: 1.56%

Gandalf / Xibiu Lavô

Chance: 1.56%

Gandalf / Xibiu Lavô

Chance: 1.56%

Gandalf / Xibiu Lavô

Chance: 1.56%

Gandalf / Xibiu Lavô

Chance: 1.56%

Gandalf / Xibiu Lavô

Chance: 1.56%

Gandalf / Xibiu Lavô

Chance: 1.56%

Gandalf / Xibiu Lavô

Chance: 1.56%

Gandalf / Xibiu Lavô

Chance: 1.56%

Gandalf / Xibiu Lavô

Chance: 1.56%

Gandalf / Xibiu Lavô

Chance: 1.56%

Gandalf / Xibiu Lavô

Chance: 1.56%

Gandalf / Xibiu Lavô

Chance: 1.56%

Gandalf / Xibiu Lavô

Chance: 1.56%

Gandalf / Xibiu Lavô

Chance: 1.56%

Gandalf / Xibiu Lavô

Chance: 1.56%

Gandalf / Xibiu Lavô

Chance: 1.56%

Gandalf / Xibiu Lavô

Chance: 1.56%

Gandalf / Xibiu Lavô

Chance: 1.56%

Gandalf / Xibiu Lavô

Chance: 1.56%

Gandalf / Xibiu Lavô

Chance: 1.56%

Gandalf / Xibiu Lavô

Chance: 1.56%

Gandalf / Xibiu Lavô

Chance: 1.56%

Gandalf / Xibiu Lavô

Chance: 1.56%

Gandalf / Xibiu Lavô

Chance: 1.56%

Gandalf / Xibiu Lavô

Chance: 1.56%

Gandalf / Xibiu Lavô

Chance: 1.56%

Gandalf / Xibiu Lavô

Chance: 1.56%

Gandalf / Xibiu Lavô

Chance: 1.56%

Gandalf / Xibiu Lavô

Chance: 1.56%

Gandalf / Xibiu Lavô

Chance: 1.56%

Gandalf / Xibiu Lavô

Chance: 1.56%

Gandalf / Xibiu Lavô

Chance: 1.56%

Gandalf / Xibiu Lavô

Chance: 1.56%

Gandalf / Xibiu Lavô

Chance: 1.56%

Gandalf / Xibiu Lavô

Chance: 1.56%

Gandalf / Xibiu Lavô

Chance: 1.56%

Gandalf / Xibiu Lavô

Chance: 1.56%

Gandalf / Xibiu Lavô

Chance: 1.56%

Gandalf / Xibiu Lavô

Chance: 1.56%

Gandalf / Xibiu Lavô

Chance: 1.56%

Gandalf / Xibiu Lavô

Chance: 1.56%

Gandalf / Xibiu Lavô

Chance: 1.56%

Gandalf / Xibiu Lavô

Chance: 1.56%

Gandalf / Xibiu Lavô

Chance: 1.56%

Gandalf / Xibiu Lavô

Chance: 1.56%

Gandalf / Xibiu Lavô

Chance: 1.56%

Gandalf / Xibiu Lavô

Chance: 1.56%

Gandalf / Xibiu Lavô

Chance: 1.56%

Gandalf / Xibiu Lavô

Chance: 1.56%

Gandalf / Xibiu Lavô

Chance: 1.56%

Gandalf / Xibiu Lavô

Chance: 1.56%

Gandalf / Xibiu Lavô

Chance: 1.56%

Gandalf / Xibiu Lavô

Chance: 1.56%

Gandalf / Xibiu Lavô

Chance: 1.56%

Gandalf / Xibiu Lavô

Chance: 1.56%

Gandalf / Xibiu Lavô

Chance: 1.56%

Gandalf / Xibiu Lavô

Chance: 1.56%

Gandalf / Xibiu Lavô

Chance: 1.56%

Gandalf / Xibiu Lavô

Chance: 1.56%

Gandalf / Xibiu Lavô

Chance: 1.56%

Gandalf / Xibiu Lavô

Chance: 1.56%

Gandalf / Xibiu Lavô

Chance: 1.56%

Gandalf / Xibiu Lavô

Chance: 1.56%

Gandalf / Xibiu Lavô

Chance: 1.56%

Gandalf / Xibiu Lavô

Chance: 1.56%

Gandalf / Xibiu Lavô

Chance: 1.56%

Gandalf / Xibiu Lavô

Chance: 1.56%

Gandalf / Xibiu Lavô

Chance: 1.56%

Gandalf / Xibiu Lavô

Chance: 1.56%

Gandalf / Xibiu Lavô

Chance: 1.56%

Gandalf / Xibiu Lavô

Chance: 1.56%

Gandalf / Xibiu Lavô

Chance: 1.56%

Gandalf / Xibiu Lavô

Chance: 1.56%

Gandalf / Xibiu Lavô

Chance: 1.56%

Gandalf / Xibiu Lavô

Chance: 1.56%

Gandalf / Xibiu Lavô

Chance: 1.56%

Gandalf / Xibiu Lavô

Chance: 1.56%

Gandalf / Xibiu Lavô

Chance: 1.56%

Gandalf / Xibiu Lavô

Chance: 1.56%

Gandalf / Xibiu Lavô

Chance: 1.56%

Gandalf / Xibiu Lavô

Chance: 1.56%

Gandalf / Xibiu Lavô

Chance: 1.56%

Gandalf / Xibiu Lavô

Chance: 1.56%

Gandalf / Xibiu Lavô

Chance: 1.56%

Gandalf / Xibiu Lavô

Chance: 1.56%

Gandalf / Xibiu Lavô

Chance: 1.56%

Gandalf / Xibiu Lavô

Chance: 1.56%

Gandalf / Xibiu Lavô

Chance: 1.56%

Gandalf / Xibiu Lavô

Chance: 1.56%

Gandalf / Xibiu Lavô

Chance: 1.56%

Gandalf / Xibiu Lavô

Chance: 1.56%

Gandalf / Xibiu Lavô

Chance: 1.56%

Gandalf / Xibiu Lavô

Chance: 1.56%

Gandalf / Xibiu Lavô

Chance: 1.56%

Gandalf / Xibiu Lavô

Chance: 1.56%

Gandalf / Xibiu Lavô

Chance: 1.56%

Gandalf / Xibiu Lavô

Chance: 1.56%

Gandalf / Xibiu Lavô

Chance: 1.56%

Gandalf / Xibiu Lavô

Chance: 1.56%

Gandalf / Xibiu Lavô

Chance: 1.56%
Conditions:
Add balance to 1.99 $ beginning with 2022-01-26 00:00:00 (UTC +3)
Attention! After you add funds on your balance, you can spend it on whatever you want.
P.S. If you add your balance to participate in giveaway - you can participate in all giveaways, with suitable conditions, in the course of the day.
PARTICIPANTS (57 )
Participant
Chance
Tickets
Swolivora
1.56%
1
Council Bluff
1.56%
1
Veio Meio Toma na CARA!
1.56%
1
youtube.com/watch?v=ZXZknkAJdAs
1.56%
1
Todizera
1.56%
1
Stegglez
1.56%
1
IIIIII
1.56%
1
Denrick | Trading
1.56%
1
Strandje
1.56%
1
EL CUCHILLO
10.94%
7
TEST_F
1.56%
1
groisha
1.56%
1
DieZ <N>
1.56%
1
batman
1.56%
1
Thilinkalin
1.56%
1
Flax Flax
1.56%
1
ZĐG Emperor Shrek
1.56%
1
TomClancy
1.56%
1
Dominator
1.56%
1
Flame_
1.56%
1
distef
1.56%
1
TiffaNy$#loot.farm
1.56%
1
Filleraol
1.56%
1
SUPREME-
1.56%
1
Worldwide Giveaway
1.56%
1
Gandalf / Xibiu Lavô
1.56%
1
SLOW B> Keys
1.56%
1
The Professor
1.56%
1
[GX]DroidBishop
1.56%
1
TeamWin
1.56%
1
yetiix CROWNS: 4
1.56%
1
Warhog
1.56%
1
spoon
1.56%
1
Sugar Rush zz*
1.56%
1
Tentai
1.56%
1
Tom & Jerry
1.56%
1
Kelsey
1.56%
1
Skeeg, The Tiny Druid
1.56%
1
T.A.P
1.56%
1
~𝓙𝓮𝓷𝓷~
1.56%
1
Mafia
1.56%
1
[ᴘʀᴏᴊᴇᴄᴛ] Echellon
1.56%
1
Worldwide Giveaway
1.56%
1
Twisted Fate
1.56%
1
𝕋𝐻𝐶𝖑𝓸𝓌𝓷
1.56%
1
BILATLAMI
3.13%
2
Zalhera
1.56%
1
TTV ocheezyyy
1.56%
1
Simple ͡❤️ツ
1.56%
1
stankelja
1.56%
1
SR.23
1.56%
1
Timur Dzhavadov
1.56%
1
collinhull
1.56%
1
Synzh
1.56%
1
WeinnyS
1.56%
1
Kekezi *<|:-E
1.56%
1
'老吴的预言
1.56%
1