One hour giveaway #14055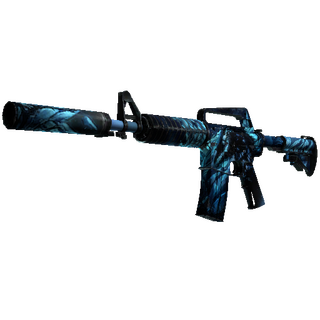 M4A1-S | Nightmare (Field-Tested)
5.07 $
Kirk

Chance: 1.47%

Kirk

Chance: 1.47%

Kirk

Chance: 1.47%

Kirk

Chance: 1.47%

Kirk

Chance: 1.47%

Kirk

Chance: 1.47%

Kirk

Chance: 1.47%

Kirk

Chance: 1.47%

Kirk

Chance: 1.47%

Kirk

Chance: 1.47%

Kirk

Chance: 1.47%

Kirk

Chance: 1.47%

Kirk

Chance: 1.47%

Kirk

Chance: 1.47%

Kirk

Chance: 1.47%

Kirk

Chance: 1.47%

Kirk

Chance: 1.47%

Kirk

Chance: 1.47%

Kirk

Chance: 1.47%

Kirk

Chance: 1.47%

Kirk

Chance: 1.47%

Kirk

Chance: 1.47%

Kirk

Chance: 1.47%

Kirk

Chance: 1.47%

Kirk

Chance: 1.47%

Kirk

Chance: 1.47%

Kirk

Chance: 1.47%

Kirk

Chance: 1.47%

Kirk

Chance: 1.47%

Kirk

Chance: 1.47%

Kirk

Chance: 1.47%

Kirk

Chance: 1.47%

Kirk

Chance: 1.47%

Kirk

Chance: 1.47%

Kirk

Chance: 1.47%

Kirk

Chance: 1.47%

Kirk

Chance: 1.47%

Kirk

Chance: 1.47%

Kirk

Chance: 1.47%

Kirk

Chance: 1.47%

Kirk

Chance: 1.47%

Kirk

Chance: 1.47%

Kirk

Chance: 1.47%

Kirk

Chance: 1.47%

Kirk

Chance: 1.47%

Kirk

Chance: 1.47%

Kirk

Chance: 1.47%

Kirk

Chance: 1.47%

Kirk

Chance: 1.47%

Kirk

Chance: 1.47%

Kirk

Chance: 1.47%

Kirk

Chance: 1.47%

Kirk

Chance: 1.47%

Kirk

Chance: 1.47%

Kirk

Chance: 1.47%

Kirk

Chance: 1.47%

Kirk

Chance: 1.47%

Kirk

Chance: 1.47%

Kirk

Chance: 1.47%

Kirk

Chance: 1.47%

Kirk

Chance: 1.47%

Kirk

Chance: 1.47%

Kirk

Chance: 1.47%

Kirk

Chance: 1.47%

Kirk

Chance: 1.47%

Kirk

Chance: 1.47%

Kirk

Chance: 1.47%

Kirk

Chance: 1.47%

Kirk

Chance: 1.47%

Kirk

Chance: 1.47%

Kirk

Chance: 1.47%

Kirk

Chance: 1.47%

Kirk

Chance: 1.47%

Kirk

Chance: 1.47%

Kirk

Chance: 1.47%

Kirk

Chance: 1.47%

Kirk

Chance: 1.47%

Kirk

Chance: 1.47%

Kirk

Chance: 1.47%

Kirk

Chance: 1.47%

Kirk

Chance: 1.47%

Kirk

Chance: 1.47%

Kirk

Chance: 1.47%

Kirk

Chance: 1.47%

Kirk

Chance: 1.47%

Kirk

Chance: 1.47%

Kirk

Chance: 1.47%

Kirk

Chance: 1.47%

Kirk

Chance: 1.47%

Kirk

Chance: 1.47%

Kirk

Chance: 1.47%

Kirk

Chance: 1.47%

Kirk

Chance: 1.47%

Kirk

Chance: 1.47%

Kirk

Chance: 1.47%

Kirk

Chance: 1.47%

Kirk

Chance: 1.47%

Kirk

Chance: 1.47%

Kirk

Chance: 1.47%

Kirk

Chance: 1.47%

Kirk

Chance: 1.47%

Kirk

Chance: 1.47%

Kirk

Chance: 1.47%

Kirk

Chance: 1.47%

Kirk

Chance: 1.47%

Kirk

Chance: 1.47%

Kirk

Chance: 1.47%

Kirk

Chance: 1.47%

Kirk

Chance: 1.47%

Kirk

Chance: 1.47%

Kirk

Chance: 1.47%

Kirk

Chance: 1.47%

Kirk

Chance: 1.47%

Kirk

Chance: 1.47%

Kirk

Chance: 1.47%

Kirk

Chance: 1.47%

Kirk

Chance: 1.47%

Kirk

Chance: 1.47%

Kirk

Chance: 1.47%

Kirk

Chance: 1.47%

Kirk

Chance: 1.47%

Kirk

Chance: 1.47%

Kirk

Chance: 1.47%

Kirk

Chance: 1.47%

Kirk

Chance: 1.47%

Kirk

Chance: 1.47%

Kirk

Chance: 1.47%

Kirk

Chance: 1.47%

Kirk

Chance: 1.47%

Kirk

Chance: 1.47%

Kirk

Chance: 1.47%

Kirk

Chance: 1.47%

Kirk

Chance: 1.47%

Kirk

Chance: 1.47%

Kirk

Chance: 1.47%

Kirk

Chance: 1.47%

Kirk

Chance: 1.47%

Kirk

Chance: 1.47%

Kirk

Chance: 1.47%

Kirk

Chance: 1.47%

Kirk

Chance: 1.47%

Kirk

Chance: 1.47%

Kirk

Chance: 1.47%

Kirk

Chance: 1.47%

Kirk

Chance: 1.47%

Kirk

Chance: 1.47%

Kirk

Chance: 1.47%

Kirk

Chance: 1.47%

Kirk

Chance: 1.47%

Kirk

Chance: 1.47%
Conditions:
Add balance to 1.99 $ beginning with 2022-01-26 00:00:00 (UTC +3)
Attention! After you add funds on your balance, you can spend it on whatever you want.
P.S. If you add your balance to participate in giveaway - you can participate in all giveaways, with suitable conditions, in the course of the day.
PARTICIPANTS (56 )
Participant
Chance
Tickets
Z€RO•©ØØL
1.47%
1
vvsi4js15pddcj2
1.47%
1
Veio Meio Toma na CARA!
1.47%
1
JoeM
1.47%
1
JKS | BlackBoy
11.76%
8
JW.meister
1.47%
1
Tweety
1.47%
1
SoL CS.MONEY
1.47%
1
Richard Bosston
1.47%
1
Skyver
1.47%
1
TE MATE MALETIN
1.47%
1
Tig3rHe4rt
1.47%
1 Zzeinn
1.47%
1
vjabh77wbncxyc6
1.47%
1
The_FeLx
1.47%
1
Rocha
1.47%
1
Moralo
1.47%
1
youtube/Harisunn
1.47%
1
nenten OG
1.47%
1
ARNOLD
1.47%
1 Piccard Twins $$
1.47%
1
WeinnyS
1.47%
1
✠ ⓞⓝⓔ ✠
1.47%
1
Felboooy
1.47%
1
Jippie
1.47%
1
topson #rep
1.47%
1 Stratika
1.47%
1
ToOxX
1.47%
1
Maker
1.47%
1
zEnnn.csgoatse.com
1.47%
1
TheLero73
1.47%
1
yetiix CROWNS: 4
1.47%
1
YooY Pula
1.47%
1
Tonynho
1.47%
1
Vinnie
1.47%
1
Valene
1.47%
1
edudoni
1.47%
1
Hartley
1.47%
1
Snizer - BitSkins.com
1.47%
1
the smallest Dk
1.47%
1
Natascha
1.47%
1
ARESF-M-
1.47%
1
Yuki Nagato
1.47%
1
TooSoonToTell
5.88%
4
[ᴘʀᴏᴊᴇᴄᴛ] Echellon
1.47%
1
SCRUFFMASTER
1.47%
1
TSnak
1.47%
1
Worldwide Giveaway
1.47%
1
shut up
1.47%
1
Kirk
1.47%
1
SlaVerTV
1.47%
1
Weekly Giveaway
1.47%
1
Vlad #DauPentruAndreea
1.47%
1
TKk.12138
1.47%
1
Bliss
4.41%
3
SuPR1s3 pvpro.com
1.47%
1